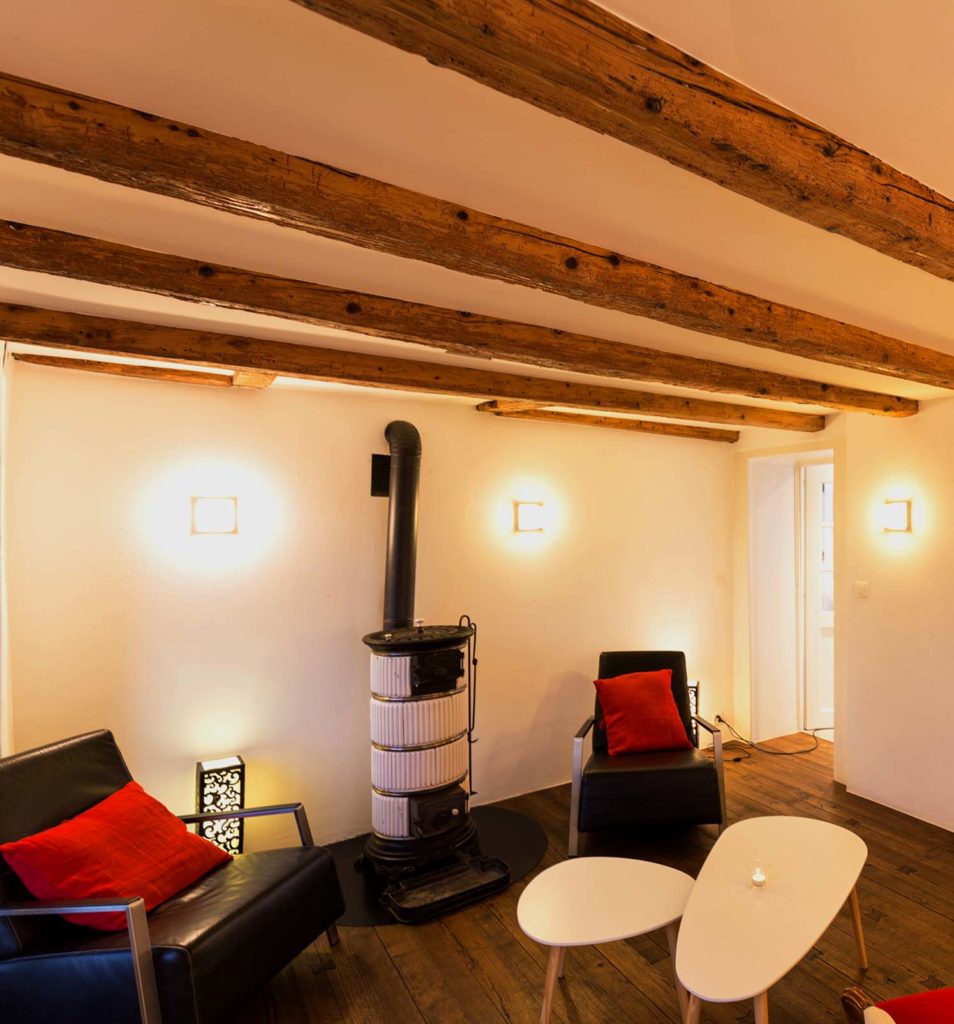 The historical guesthouse farm has become a charming place to live, featuring a harmonious blend of old and contemporary elements.
Trained as a landscape gardener, Marc has also transformed the garden into a living space that adapts to the rhythm of the seasons.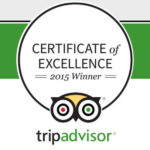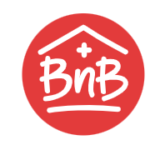 minutes per month of wood-burning stove humming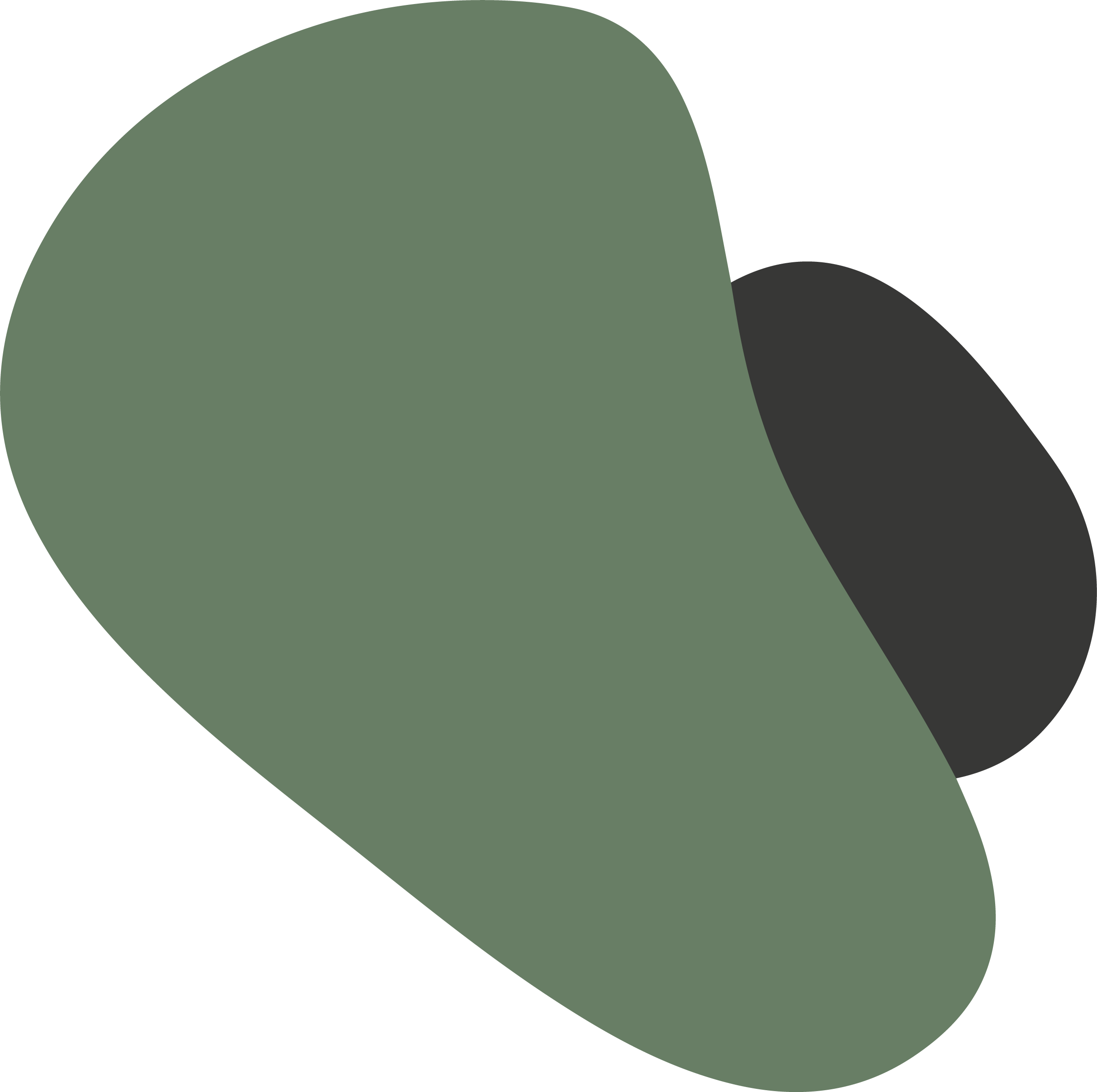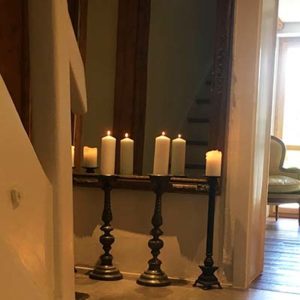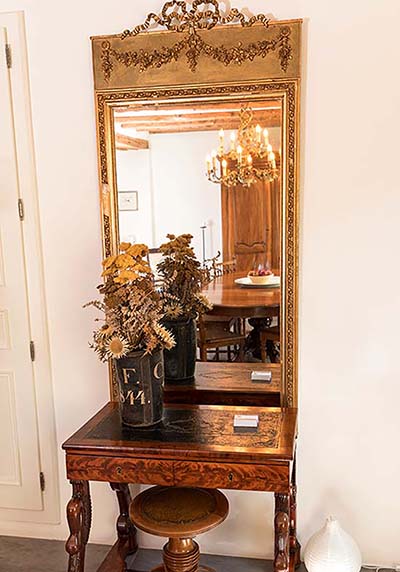 Wonderlandscape was originally a farm built in 1716. Around 1850, it was purchased by the Tissot family, originally from Haute-Savoie.
A family of landowners and farmers through to the present day, the Tissots have always been known for their sense of hospitality.
Run by the family for five generations, in 2008 the farm became the property of Marc, a member of the fifth generation, who strongly identifies with the family values. He transformed the farm into a guesthouse with love, taste and success.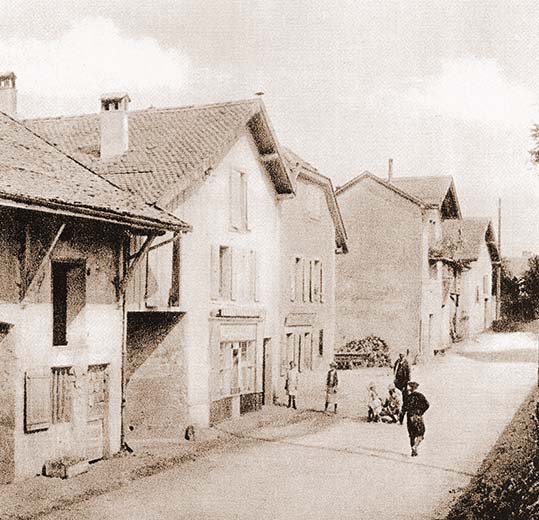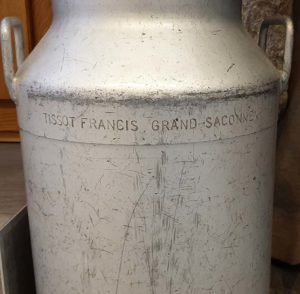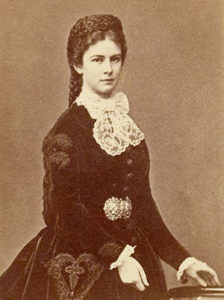 The Baroness de Rothschild often received her friend Elisabeth Amélie Eugénie de Wittelsbach, Empress of Austria (Sissi to her friends), at her castle in Pregny, near Grand-Saconnex. One day, the chatelaine… recommended that the Empress visit the farm belonging to Marie Tissot (great-great-grandmother of Marc Tissot, the current owner of Wonderlandscape) on the road to Colovrex to taste a glass of warm milk directly from the cow. She praised the quality of the Tissot farm's products, which were renowned for their freshness throughout the canton of Geneva, especially in the markets. Sissi went there and was so captivated that, thereafter, she demanded her glass of warm milk every time she visited.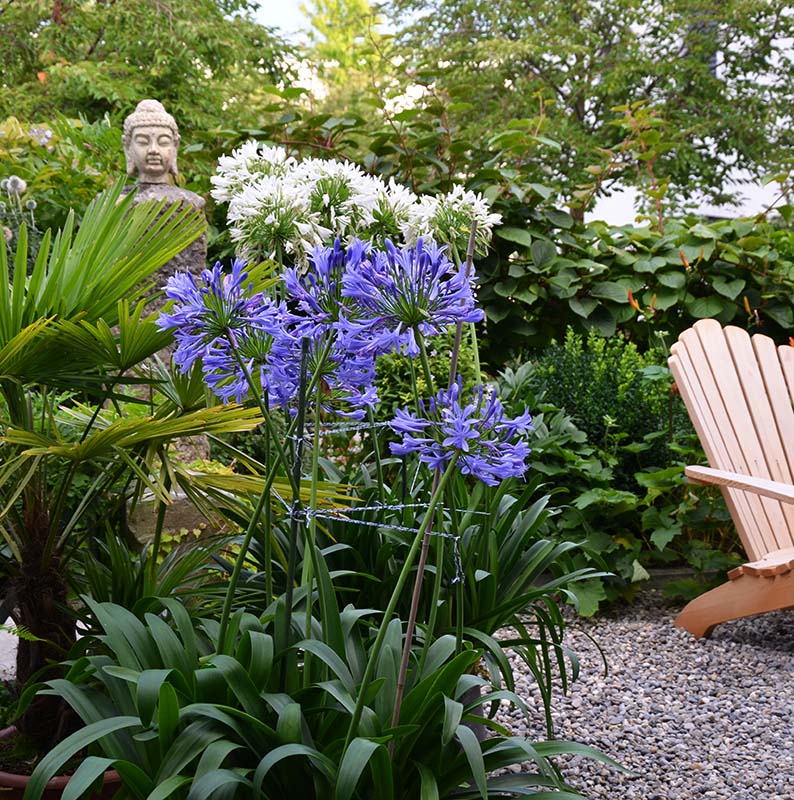 A 'franglais'-style garden
During the summer months, Wonderlandscape's garden can be enjoyed as an extension of the house and a haven of peace and quiet.
Trained as a landscape horticulturist, owner Marc Tissot describes his garden as poetic. "It's an organized mess that doesn't look intentional", he says with a smile. It's a mix of French garden, with its structure and boxwood balls, and English garden, with its curves and abundance of rosemary, New Guinea impatiens, peonies and birthworts, which climb to the top of the house. Hydrangeas, plants from the past, give it a timeless atmosphere.